Meredith Wadman's prescription for writing
The Wellcome Book Prize shortlisted author of 'The Vaccine Race' answers five questions on health, inspiration and storytelling.
Words by Jennifer Trent Staves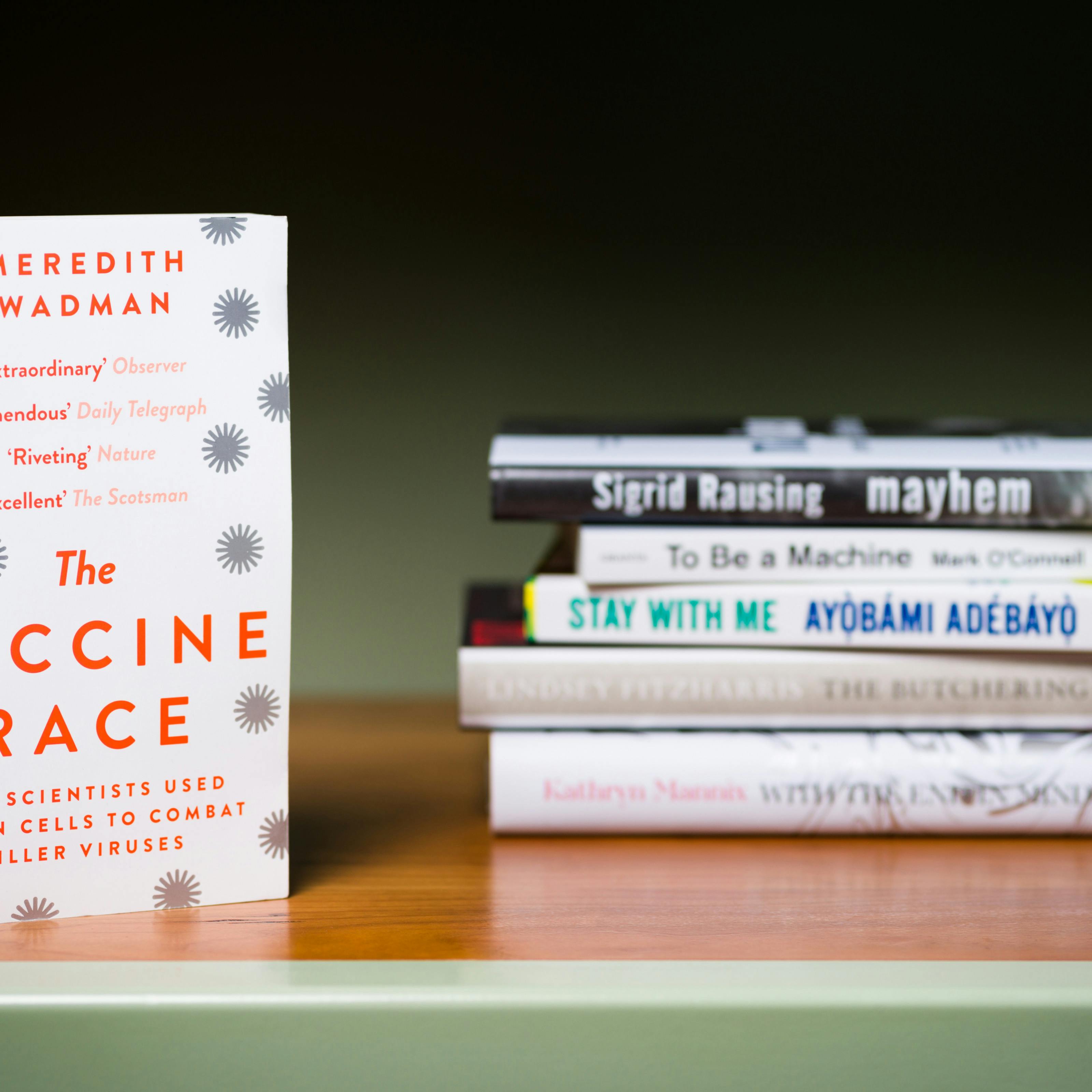 Where do you write most productively?
I wrote 'The Vaccine Race' almost entirely in my basement office in our home in Arlington, Virginia – a suburb of Washington, DC. There, I could be found five-to-seven days a week, depending on manuscript deadlines. Today I'm back in the hurly-burly as a reporter for 'Science' magazine, one train ride and a world away from the suburban quiet. Yet somehow I put words together in my downtown office, too.
The when of writing is as important to me as the where: I am much my best writing self between 9am and 3pm, especially in those morning hours when I am rested, fresh and focused.
What research did you do for 'The Vaccine Race'?
My most important sources were the two key characters in the book, cell biologist Leonard Hayflick and rubella vaccine inventor Stanley Plotkin. Both men, although well into their 80s, were extremely generous with their time, allowing me to conduct tens of hours of interviews and, in Plotkin's case, opening to me his private papers packed in cardboard boxes in his basement.
They contained crucial, formerly untold and very human details about the race for the vaccine. Several libraries and archives, and the medical literature itself, were also important. And during a research trip to Sweden, I found people and places that were key to the tale.
What are you reading right now?
I'm reading 'The Radium Girls' by Kate Moore, a gripping, horrifying non-fiction account of young female factory workers in the US who were lethally poisoned by radium paint that was used to paint glow-in-the-dark watch faces, beginning in 1917.
What is deeply shocking is that the companies, with the collusion of hired doctors and other 'experts', not only denied their illnesses and fought furiously in court against the handful of women who found the strength to sue them even as they wasted away, but that the firms continued hiring women to work with the lethal paint even after they knew of its toxic effects.
What's in your mental-health first-aid kit?
Walking the dogs. They bring me back to the moment and to what's vital with their joyful, complete immersion in nature. Exercise. As much as it's hard, I attend a 'boot camp' outdoor exercise class and jog regularly. I never regret these aerobic bursts. My body thanks me for them every time.
Female friendships. I am deliberate about maintaining several close friendships with women; for my money, they are as good as any therapy, and better.
Plenty of sleep. I have become religious about getting eight hours a night since I was diagnosed with sleep apnoea several years ago. It's crucial for my wellbeing.
What does good health mean to you?
I have learned that my body, mind and spirit are inextricably linked and that I neglect any one of them at my peril. For a long time, I treated my body in particular as a machine, expecting it to carry me quickly and furiously forward so long as I gave the mental order for it to do so.
With age (I'm 57), I have come to treat my body with more respect – to be sensitive to its needs (sleep, good food, exercise) and, similarly, to the needs of my mind (learning, stimulation, exploration) and spirit (fun, intimacy and relaxation, to name a few).
About the author
Jennifer Trent Staves
Jennifer is the Digital Content Manager for Wellcome Collection. She likes words, thinks you can do more with less and has an academic background in twentieth-century literature. You can call her Jen.