Find thousands of books, manuscripts, visual materials and unpublished archives from our collections, many of them with free online access.
Search for free, downloadable images taken from our library and museum collections, including paintings, illustrations, photos and more.
Fanshawe, Lady Ann (1625-1680)
Fanshawe, Lady Ann, 1625-1680
Date:

1651-1707
Reference:

MS.7113
Archives and manuscripts

Online
---
Available online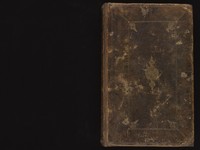 You can use this work for any purpose without restriction under copyright law.
About this work
Description
Recipe book of Lady Ann Fanshawe, wife of Sir Richard Fanshawe (1608-1666), English ambassador to Spain, containing medical, culinary and other recipes, compiled from 1651. With additional entries in various later hands.
The earliest entries are in the hand of one Joseph Averie, presumably a clerk acting as Ann Fanshawe's amanuensis, although most are signed by the latter. Many are ascribed to 'my mother' [Margaret Fanshawe], other members of the extended Fanshawe family, Sir Kenelm Digby, and others. Some of the recipes appear to be in Ann Fanshawe's own hand, a few are Spanish, dated Madrid, 1664-65.
f. 2r. 'K[atherine] Fanshawe. Given mee by my Mother March 23th 1678'.
f. 3r. 'Mrs Fanshawes Booke of Receipts of Physickes, Salves, Waters, Cordialls, Preserves and Cookery written the eleventh day of December 1651 by Me, Joseph Averie'.
ff. 4r.-16v. medical recipes in various hands.
ff. 17r.-29v. largely blank, but with some later, barely legible scribbles and a rough sketch of a flower at ff. 18-19.
ff. 30r.-37v. further medical recipes.
ff. 38r.-52v. blank.
ff. 53r.-54r. rough sketches by the same hand as at ff. 18-19.
ff. 54v.-56v. blank.
ff. 57r.-v. additional medical recipes copied by Averie.
ff. 58r.-75v. blank.
ff. 76r.-93v. additional recipes for waters and perfumes, many of the latter of Spanish origin.
ff. 94r.-96r. blank.
ff. 96v.-98v. recipes in various hands, mainly culinary.
ff. 99r.-125v. blank, but with a recipe for 'liquid laudinum' (f. 100) inserted on a loose leaf.
ff. 126r.-163r. further recipes in various hands, mainly culinary, some of Spanish origin, and with a sketch of a chocolate pot affixed to f. 154v.
ff. 163v.-172v. blank.
ff. 173r.-213v. additional recipes in various hands, mainly culinary.
ff. 213v.-214r. printed advertisements for 'Dr Anderson's, or, The Famous Scotts Pills' and 'Theriaca Andromachi senioris', a proprietary medicine from Venice, the latter dated 1707.
ff. 214v.-216r. blank, but with an anonymous letter recommending a remedy of Dr [Richard] Lower, late 17th or early 18th cent., affixed to f. 215.
ff. 216v.-222v. further medical and culinary recipes, most apparently in the hand of Katherine Fanshawe. One is dated April 1707.
ff. 223r.-226r. blank.
ff. 226v.-227v. additional medical recipes, mainly in the same hand.
ff. 228r-229v. mainly blank, but with some cookery notes on f. 228v.
ff. 230r.-238r. lists of foods and drinks.
ff. 238v.-240r. blank.
ff. 240v.-261v. index, largely compiled by Joseph Averie.
ff. 261v.-267v. mainly blank, but with notes on distilling herbs and other matters on ff. 263v.-264r.
Physical description
1 volume 1 vol., 315 × 200 mm. 267 ff. (original pagination 1-512, but with numerous leaves excised). Original olive morocco binding, gilt-stamped with centre ornaments front and rear and other decoration. Evidence of clasp, now wanting.
Acquisition note
Purchased at Bloomsbury Book Auctions' sale, 6 April 1995, lot 192.
Biographical note
Lady Ann Fanshawe (1625-1680) was the wife of Sir Richard Fanshawe (1608-1666), a loyal follower of Charles I. The Fanshawes suffered imprisonment and exile during the Commonwealth but on the Restoration Sir Richard was appointed ambassador to Madrid - the first permanent overseas embassy, as opposed to short-term visits, maintained by the Crown. Lady Ann's life and times are summarised in Daughters of Britannia: the lives and times of diplomatic wives, by Katie Hickman (London: Harper Collins, 1999).
Related material
The volume is closely associated with the contemporary Grace Carteret recipe manuscript held by the Wellcome Library (MS.8903). The Carterets and Fanshawes were family friends, as Ann Fanshawe's memoirs ( British Library Add. MS 41161) indicate. The families' relationship is reflected in overlaps in content between the recipes in the two volumes, notably the highly unusual early recipe for ice cream at MS.8903, f.9, which is closely related to the ice cream recipe at MS.7113, f.158r. The book was used as a source for a biography of Lady Fanshawe by Lucy Moore: Lady Fanshawe's receipt book: the life and times of a Civil War heroine (London: Atlantic Books, 2017)
Finding aids
Described in typescript supplements, by Christopher Hilton and Richard Aspin, to the Library's published finding aids.
Location of duplicates
This recipe book has been digitised and images are linked to the catalogue record. In addition, a microfilm copy is held as AMS/MF/160. Photographs of selected pages, including the inscription page and 'title page' at the beginning, are held by Wellcome Images as L0034630-L0034635.
Where to find it
| Location | Status | Access | |
| --- | --- | --- | --- |
| Closed stores | | | |