Find thousands of books, manuscripts, visual materials and unpublished archives from our collections, many of them with free online access.
Search for free, downloadable images taken from our library and museum collections, including paintings, illustrations, photos and more.
Galenic miscellany
Date

Mid 14th century
Reference

MS.286
Archives and manuscripts

Online
---
Available online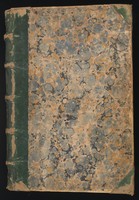 Download options
You can use this work for any purpose without restriction under copyright law.
---
About this work
Description
Galenic miscellany
Written by several scribes in clear gothic book hands, in double column of 52-54 lines to a column.
Contents
1. ff. 1r-10v Galen, De differentia febrium, translated by Burgundio of Pisa
f. 1r Incipit liber Galeni de differentia febrium. Capitulum primum in quo determinat de differentia ipsarum febrium ... f. 10v ... donec generantes circa humores consumantur vel digerantur uel utrumque patiantur. Explicit liber Galieni de differentiis febrium a burgundione indice cive Pisano de greco in latinum translatus et fideliter ascultatus. deo gratias.
2. ff. 11r-51v Galen, De methodo medendi, books VII-XIV, incomplete
f. 11r Liber 7 de ingenio sanitatis in quo agitur de cura male complexionis sine febre. Capitulum primum in que ponitur causa dilacionis huius libri ... f. 51v ... et si ego non dicam cognoscis quod est cirotum ...
3. ff. 52r-68r Galen, De crisibus libri III
f. 52r Incipit liber Galieni de crisi in quo intendit principaliter de precognitione crisis determinare ... f. 68r ... non adhuc quarto sermone indigent. Amen. Explicit liber tercius de Crisi. Secundum. Novam translacionem de Greco in Latinum. Explicit liber de crisi. Incipit liber de Creticis.
4. ff. 68r-81r Galen, De diebus decretoriis libri III. Translated by Nicholas of Reggio
f. 68r Ecce socie Karissime Magister Johannes ('de penna' superscribed) illustris domini principis tarentini librum Galieni de creticis diebus iuxta requisicionem uestram et insanciam. Ego Nicolaus de regio ydiomate greco in latinum trastuli ... Egritudinum soluciones quicumque non paulatim ... f. 81r ... non solum nuncupaciones confuse sunt sed etiam rerum ipsarum dignociones. Explicit liber de creticis.
5. ff. 81v-82v Pseudo-Hippocrates, De natura pueri
f. 81v Si sperma ab utrisque permansit in matrice mulieris ... f. 82v ... aliquam respiracionem. non enim amplius est magna raritas et propter hoc inferius terre.
ff. 83r-v blank
6. ff. 84r-116r Galen, De locis affectis libri VI. Translated by Nicholas of Reggio
f. 84r Primum de interioribus. Loca nominant particulas corporis non iuniores solum ... f. 116r ... sed iam finem habente preiacente opera hic faciam quiescere sermonem. Amen. Explicit liber. Galieni de interioribus sextus secundum Novam Translacionem de greco in latinum secundum Nicolaum de Reggio.
7. ff. 116v-117r Galen, De parvae pilae exercitio
f. 116v Quando magnum quidem bonum sit ad sanitatem cepiganes ginnasiis uti ... f. 117r ... omnibus igitur erit ad utilitatem optime preparatum. Explicit liber. Galieni de exercicio parve spere. Secundum nouam translacionem de Greco in Latinum.
8. f. 117r Hippocrates, Jusjurandum
f. 117r Iuro per appolonem medicum et sanatiuum et remediativum ... trasgredienti autem et degerenti contraria horum. Explicit liber ypocratis de iuramento. amen.
9. ff. 117v-118r Galen, De semine, fragment from Book I
f. 117v Que est utilitas et virtus spermatis unam demum rationem habet ... f. 118r Set utrumque est inconveniens.
10. ff. 119r-132r Galen, De temperamentis libri III
f. 119r Omnia ex calido et frigido et sicco et humido animalium commixta sunt corpora ... f. 132r ... Quemadmodum et in farmaciis ipsis dictum est ante. Explicit liber Tercius Galieni de Complexionibus. Explicit liber Galieni de complexionibus.
11. ff. 132r-133r Galen, De inaequali intemperie liber
f. 132r Incipit liber Galieni de inequali discrasia. Inequalis discrasia fit quidem ... f. 133r ... et post ipsam eas que terapeutice methodi. Explicit liber Galieni de inequali discrasia.
12. ff. 133r-156v Galen, De accidenti et morbo
f. 133r Incipit liber Galieni de Accidenti et morbo. f. 133v Liber de accidenti et morbo. Primo quidem dicere opportet quid egritudinem vocamus ... f. 156v ... Igitur et hunc terminemus sermonem. Explicit liber VIus de accidenti et morbo.
13. f. 157r Thirty-one line text on the constitution of the universe and on Man
ff. 157v-158v blank
14. ff. 159r-173r Galen, De naturalibus facultatibus libri III, incomplete
f. 159r Quoniam sentire quidem et moveri secundam eleccionem ... f. 173r ... nam carnes quidem et que viscerum omnium et que musculorum ...
ff. 173v-174r blank
15. f. 174v Unfinished discussion on the soul
16. ff. 175r-v Galen, De juvamento anhelitus, incomplete
f. 175r Incipit Liber Galieni de Iuvamento anelitus. Capitulum primum in quo opponit Galienus auctoritati Aristotelis qualiter calor naturalis nutriatur sumendo exemplo ab igne. Calorem vitalem qui est in corde ... f. 175v ... que in ipsi pelli diuiditur in multas subtiles venulas subtiles.
ff. 176r-178v blank
Miniatures:
F. 1r (In outline only, and uncoloured) letter D, a winged figure supported by two others, on one side half-human half-fish, on the other half-woman half-lion [?]: above a female (?) figure looks down from a floreated decoration.
F. 11r illuminated letter T in gold and colours with similar floreated marginal decoration with grotesques, etc.; the letter shows a knight in green armour, and purple cloak flying in the wind, mounted on a white horse galloping.
F. 27v Letter I forming a grotesque figure of a knight in blue armour holding a shield of two chevrons gules, coloured but not illuminated.
F. 84r Illuninated letter L in gold and colours with similar floreated marginal decorations, grotesques, etc.: the letter shows a lady kneeling on one knee clad in a scarlet robe over a purple inner dress, with a wimple matching the robe, over a conical head-dress.
129r Illuminated letter Q in gold and colours, with similar marginal decorations, etc., showing a nude male figure (Cupid?).
132r Illuminated letter I as above showing a female standing figure, bareheaded wearing a purple gown, over which is a gold-lined crimson cloak.
133v Illuminated letter D of larger size, in gold and colours with floreated marginal decorations. The letter contains a seated figure of a physician in scarlet cap and gown, lecturing and holding a book. Below, as part of the marginal decoration, is another youthful male figure, perhaps a monk, bare-headed in a scarlet cloak over a brown robe; in one hand he holds an object (urine flask?).
Other illustrations:
F. 78r A pen-drawn diagram showing the phases of the moon, in the lower margin.
F. 142v A pen-drawn schematic diagram of the parts of the eye, in the lower margin.
F. 143v In the lower margin two crude pen-drawn heads, one male, one female, lettered 'Amor me ligat'. Above is inscribed 'In ista lectione ego fui ymagiatus catherinam meam et senti (?) inde maximam penam ad cuius similitudinem feci ymaginem die sabbati nona decembris'.
Ornamental capitals in red and blue, blue and red, purple and red; paragraph marks in alternate red and blue; headings in red.
Large coloured initials, some with marginal decorations on ff. 8r, 23r, 33r, 39r, 89r, 93v, 124r; on ff. 68r, 151v and 159r, these are in outline only and uncoloured; that on f. 147r is coloured, but has been defaced.
On f. 119r there is an illuminated O in gold and colours. There are numerous marginal and interlinear notes by various contemporary and 15th century hands. Among these the name of Joannes de Penna, mentioned in the title of the 'De diebus decretoriis', occurs several times quoted as an authority, e.g. in the margin of f. 160v.
In the margin of f. 64r is a note: 'Nota quod iste crises fiebantur scilicet 3 et 4 die ad identidem et omnes moriebantur in tempore anno domini m 361' [1361].
Physical description
1 volume 178 ll. (last 3 blank). folio. 39 x 26 cm. On vellum, 18th century half calf binding: margins cropped in binding.
Acquisition note
Purchased at Lucerne (Martini Sale) 27-29/8/1934, Lot 271.
Location of duplicates
This material has been digitised and can be freely accessed online through the Wellcome Library catalogue.
Finding aids
Catalogue description modified in 2014. For original description, see S.A.J. Moorat, Catalogue of Western Manuscripts on Medicine and Science in the Wellcome Historical Medical Library (London: Wellcome Institute for the History of Medicine, 1962-1973).
---
---
---