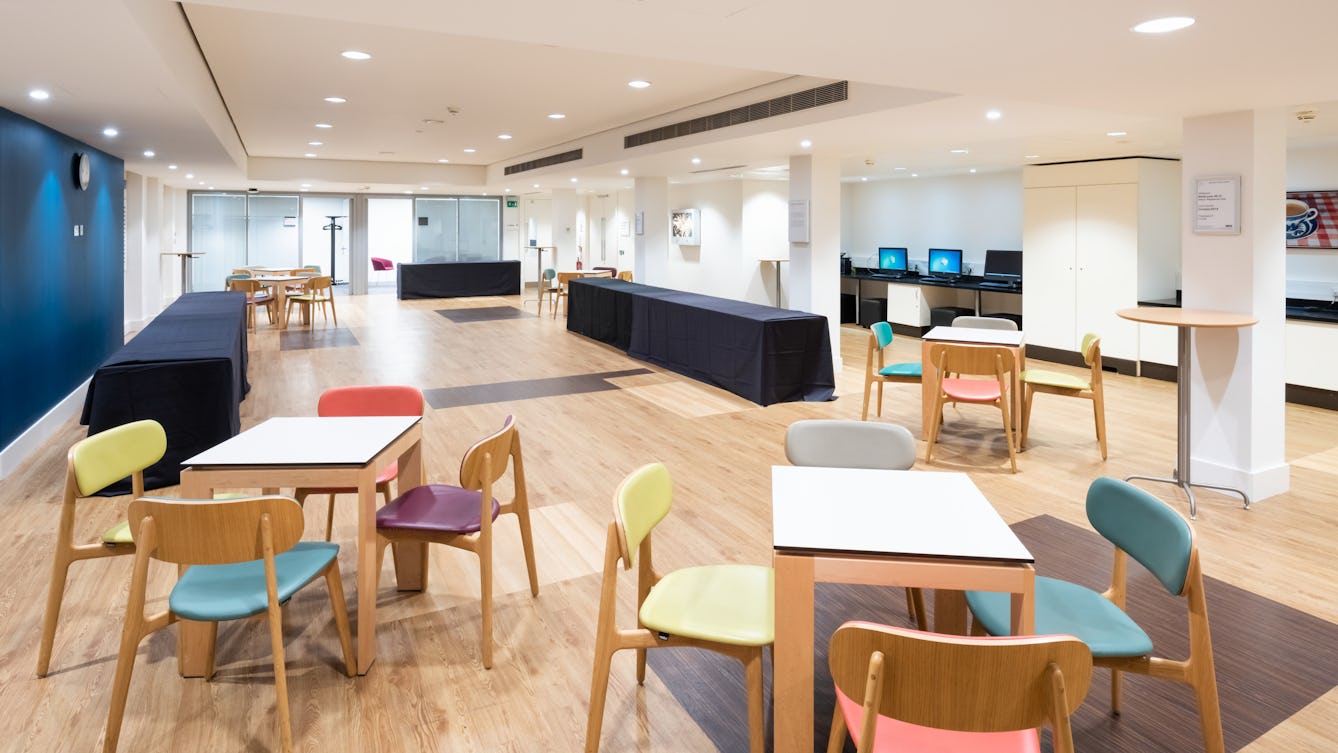 Great for:
Exhibition space, networking, registration
Not ideal for:
Theatre-style meetings
The Williams Lounge is a spacious reception room and breakout area. It comes free when you hire the Henry Wellcome Auditorium. You can also hire the Williams Lounge on its own in the evenings.
Whether you're using the Williams Lounge to launch a new product or for drinks before a film screening, we'll always go the extra mile to make your event as stress-free as possible.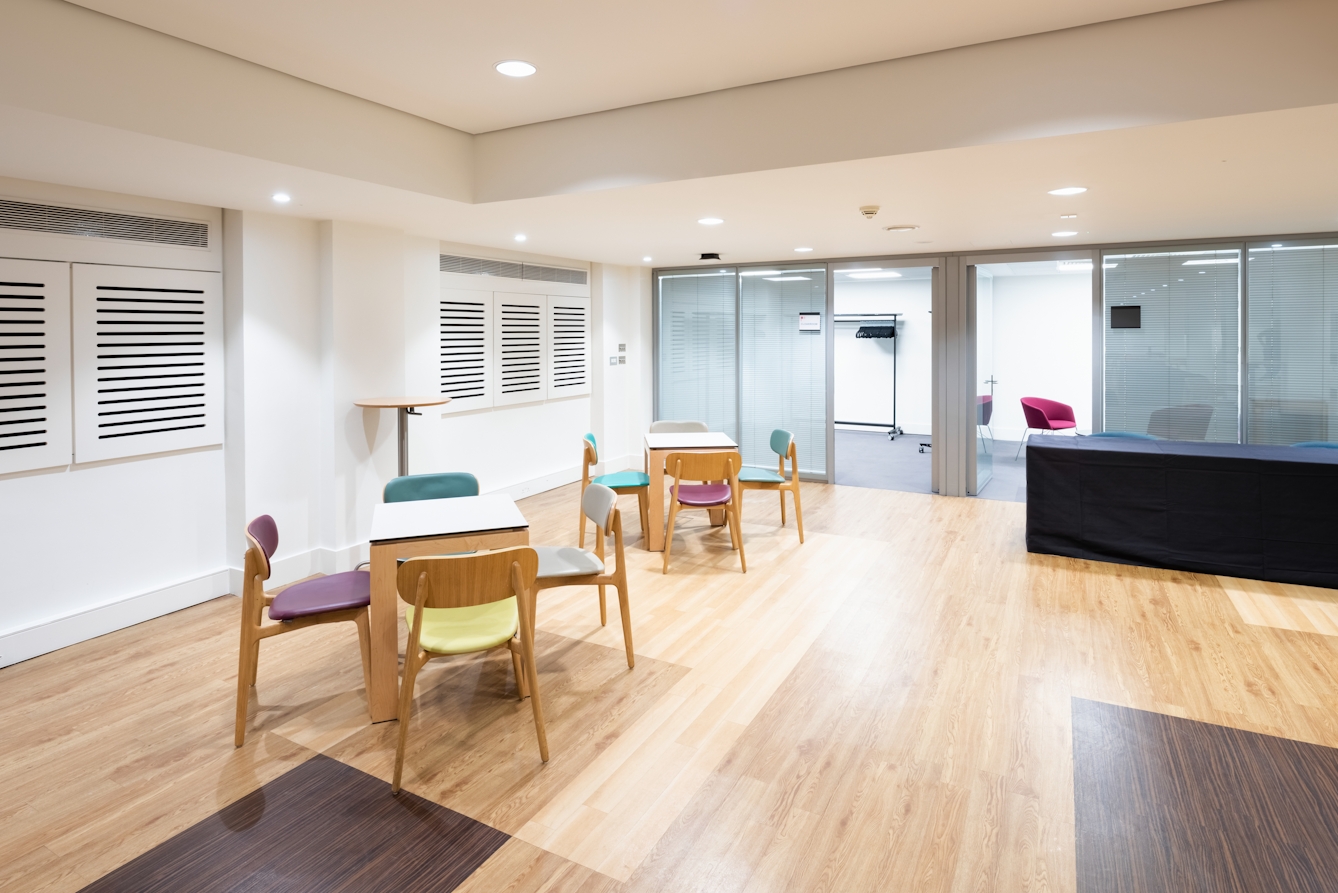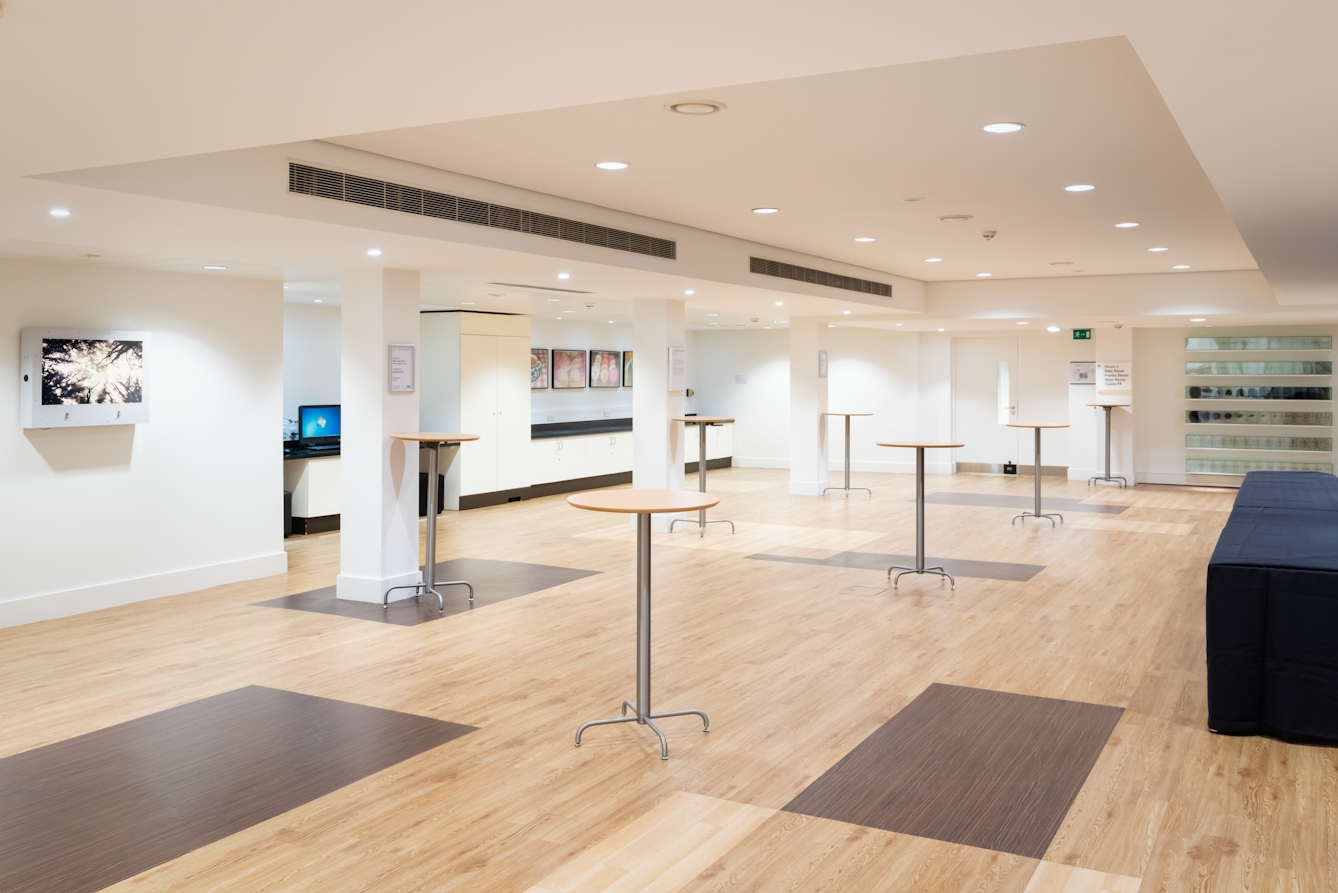 Need to know
Capacity
Capacity depends on the layout you choose. Our photos show cocktail and café layouts. These look similar to reception and dinner layouts. And these are the numbers you need:
Dimensions
The Williams Lounge is 10.3 m by 18.9 m. It's 2.64 m from floor to ceiling at its highest point and 2.24 m at the lowest. The main doorway is 1.68 m wide and 2.2 m high.
There are two lockable offices leading off the lounge. You can also use these as cloakrooms or for storage. Office 1 is 3.35 m by 3.8 m and 2.2 m high. Office 2 is 3.4 m by 3.8 m and 2.2 m high.
If you're bringing anything into the lounge, you'll need to know the measurements along the route on the way in. These are: goods lift: 1.54 m by 1.95 m. Staff corridor door: 1.64 m by 2.05 m. Staff corridor: 1.13 m wide. Door from staff corridor into lounge: 0.87 m by 2.13 m.
Audiovisual
The Williams Lounge comes with three desktop PCs, a printer and wifi. We can supply a PA system if you need one.
Accessibility
The lounge has wheelchair access. There are adapted toilets on this level. Guests with assistance dogs are very welcome to bring them along.
There's also accessible parking – call or email us to book.
Food and drink
Our food and drink is memorable for all the right reasons.
Availability
You can hire the Williams Lounge from breakfast time to late evening, seven days a week.
We don't charge extra for events over the weekend.
It was the first time we'd organised an event of this kind and it went very well – in no small part thanks to the fantastic venue and Wellcome staff!