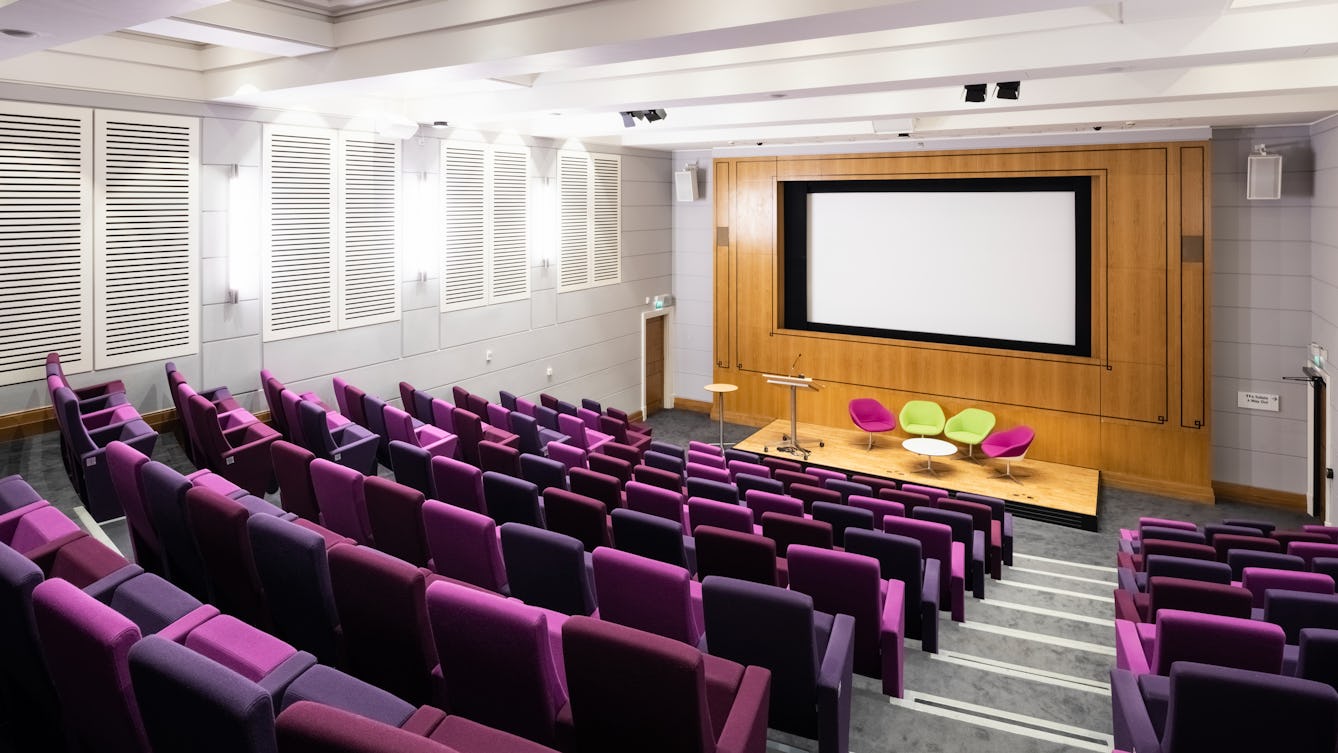 Great for:
Film screenings, product launches, AGMs, live theatre
Not ideal for:
Dinners
The Henry Wellcome Auditorium is a tiered theatre space for 154 people. It has a raised stage area for nine speakers. With comfortable seats and plenty of legroom, it's ideal for everything from film previews to shareholders' meetings.
Features include two aisles – making life much easier when you're running a microphone around to take questions from an audience.
The auditorium comes with use of the Williams Lounge – ideal for registration, small exhibitions, networking or drinks receptions.
Whether you're having an AGM or putting on a panto, we'll make sure your day runs like clockwork.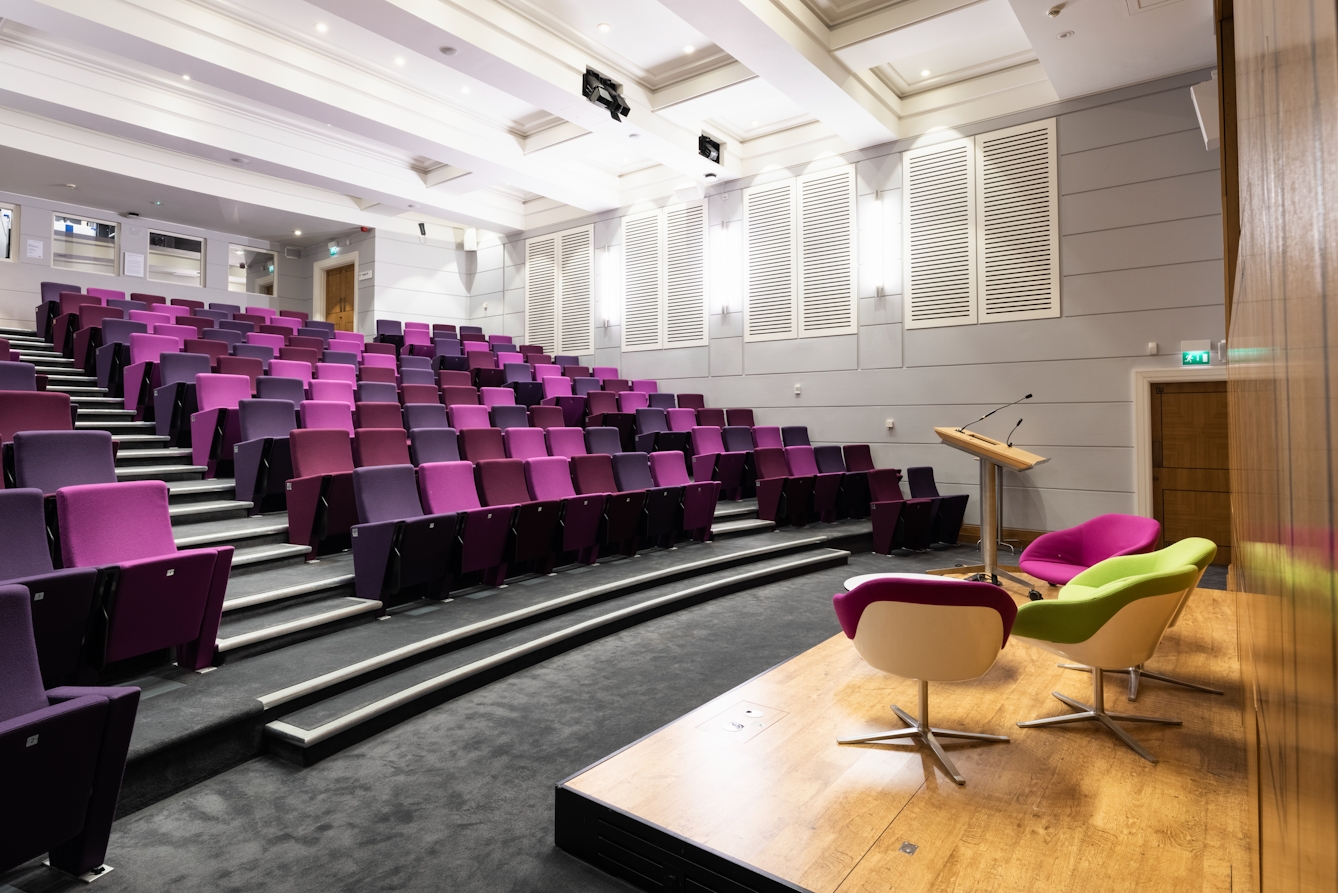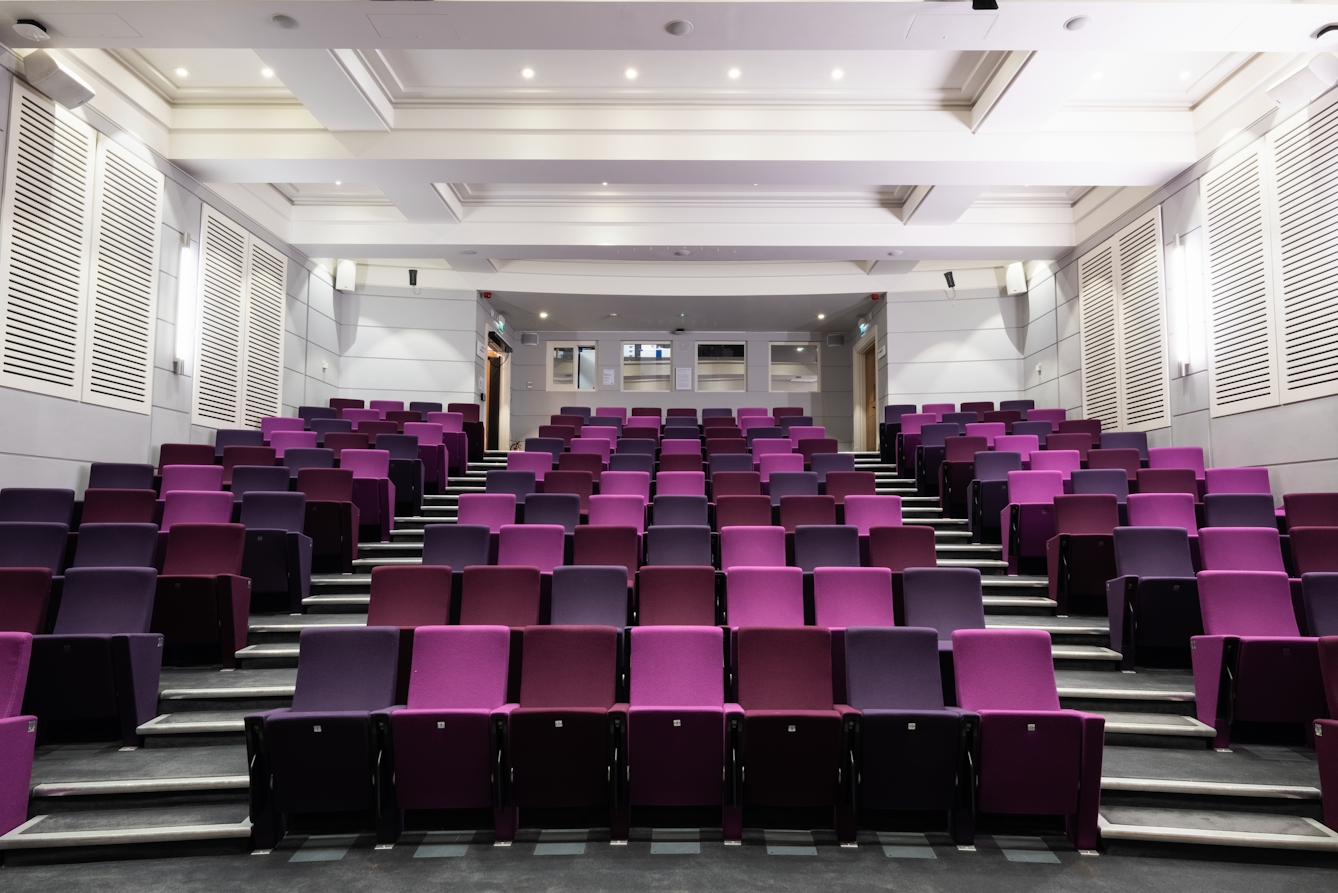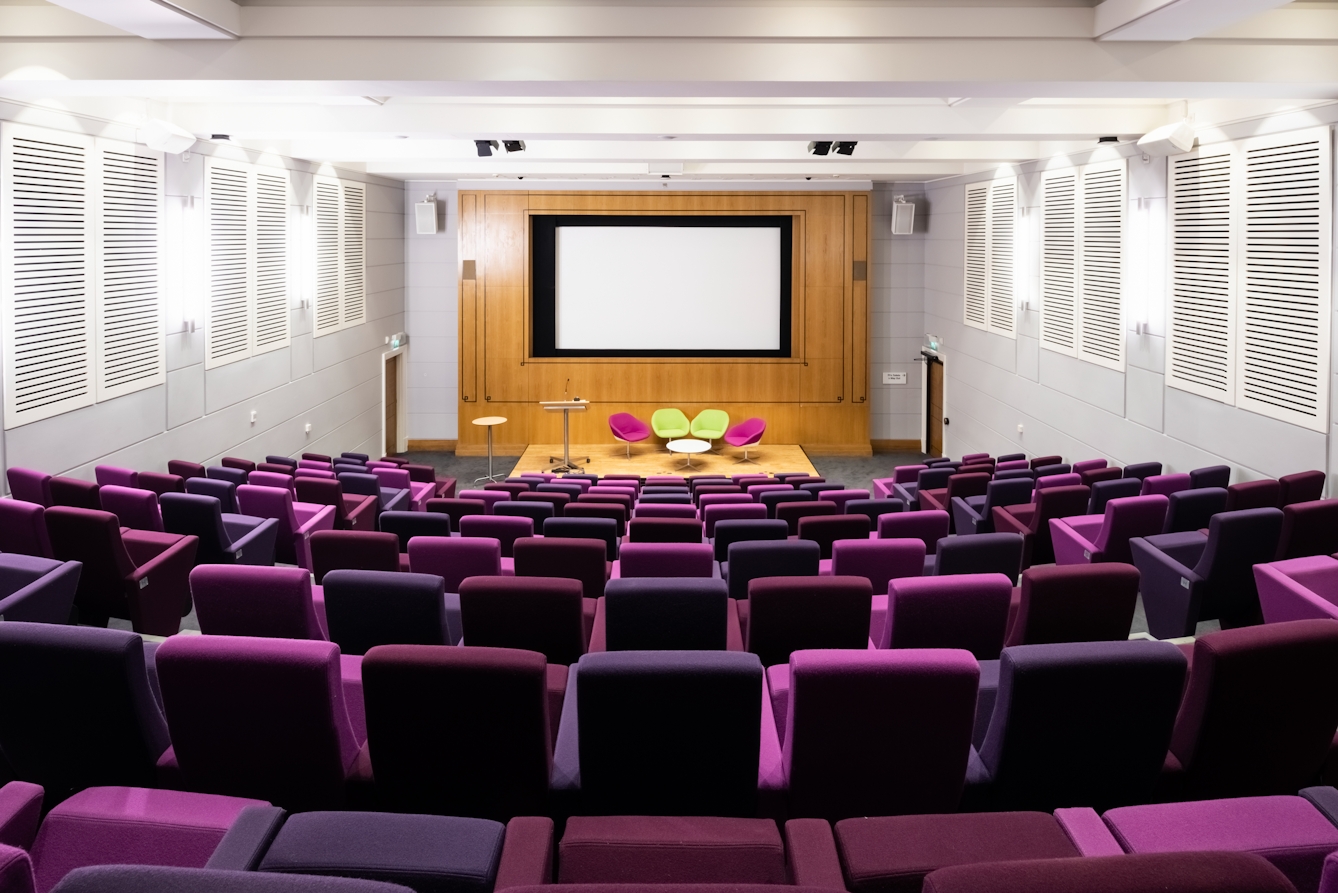 Need to know
Capacity
Theatre: 154
Classroom: 154
All the seats have pull-out armrest tables for taking notes.
Dimensions
The auditorium is 16.26 m long and 10.57 m wide. It's 5.6 m high at the screen end. The doorway is 1.45 m wide and 2.01 m high.
The stage is 5.46 m wide, 1.96 m deep and 0.2 m high.
The top table is 1.82 m long by 0.74 m wide. It seats nine speakers.
You may also like to know there's 1.71 m between the stage and the bottom of the screen. And it's 2.44 m from the stage to the front row.
If you're bringing anything into the auditorium, you'll need to know the measurements along the route on the way in. These are: goods lift: 1.54 m by 1.95 m. Staff corridor door: 1.64 m by 2.05 m. Staff corridor: 1.13 m wide. Door at end of staff corridor: 0.87 m by 2.13 m.
Audiovisual
The auditorium comes with everything you'd expect from a top-of-the-range theatre space. That includes:
HD projector
projection screen (4.40 m x 2.44 m)
PA system
lectern mic
top-table mics (4)
hand-held mics (4)
lapel mics (4)
lectern + monitor
presenter clicker
audio and video recording
live streaming
stage lighting
We also have an AV technician on site to help your event run smoothly.
Accessibility
The auditorium has wheelchair access and an induction loop. There are adapted toilets on this level. Guests with assistance dogs are very welcome to bring them along.
There's also accessible parking – call or email us to book.
Food and drink
Our food and drink is memorable for all the right reasons.
Availability
You can hire the auditorium from breakfast time to late evening, seven days a week.
We don't charge extra for events on weekends.
Thank you for all the help organising the lecture yesterday; it was a really smooth process and it worked really well for our lecture. I'll definitely recommend Wellcome Collection to my colleagues in the events team.