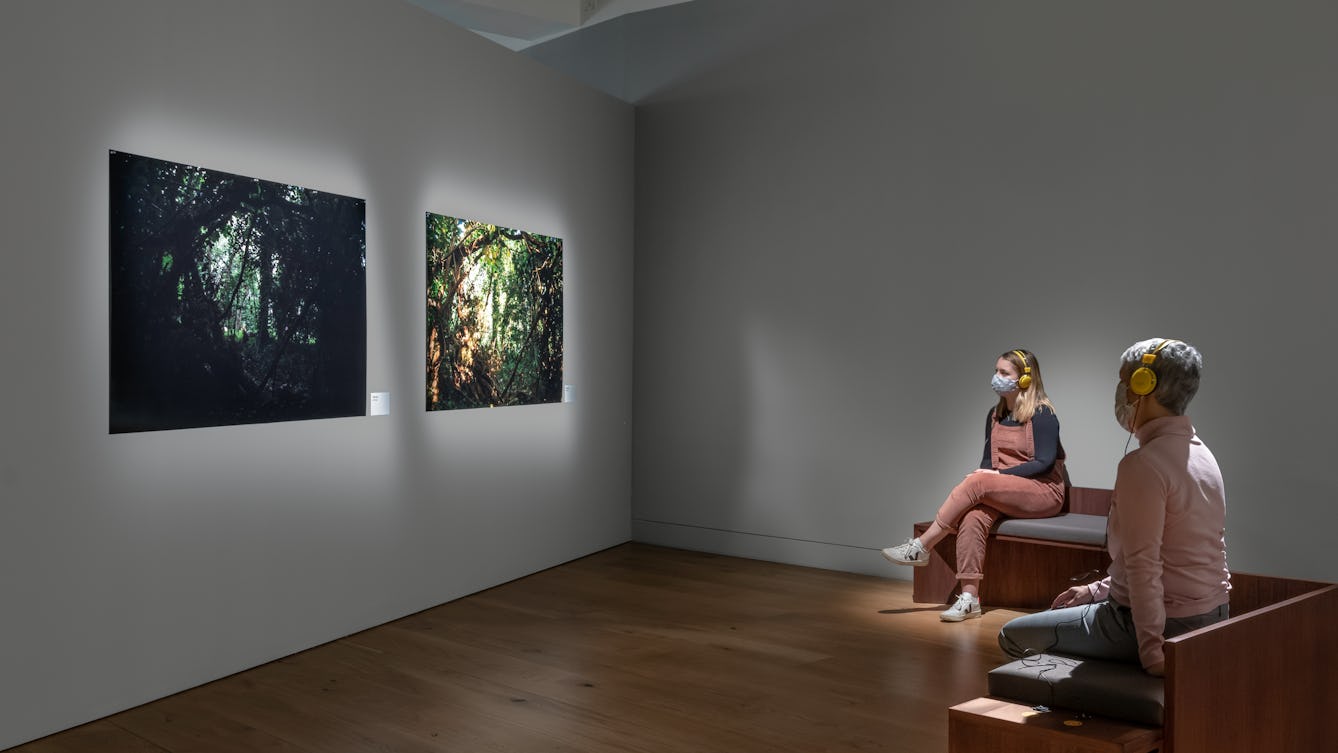 Artist Sop explores alternative strategies for self-care during the Covid-19 pandemic through a series of meditative sound works.
As someone in the "clinically extremely vulnerable" category, Sop was forced to shield during the pandemic. They narrate the process of building a secret den in a cemetery at the edges of a wood near where they live. The den provides a space for respite, deeply connected to nature: a structure of protection and safety in which to take shelter.
The Den 1 was commissioned and supported by Artquest through the WFH Residency and by Unlimited, with funding from Arts Council England.
Related to this exhibition