Kathryn Mannix's prescription for writing
The Wellcome Book Prize shortlisted author of 'With The End in Mind' answers five questions on health, inspiration and storytelling.
Words by Jennifer Trent Staves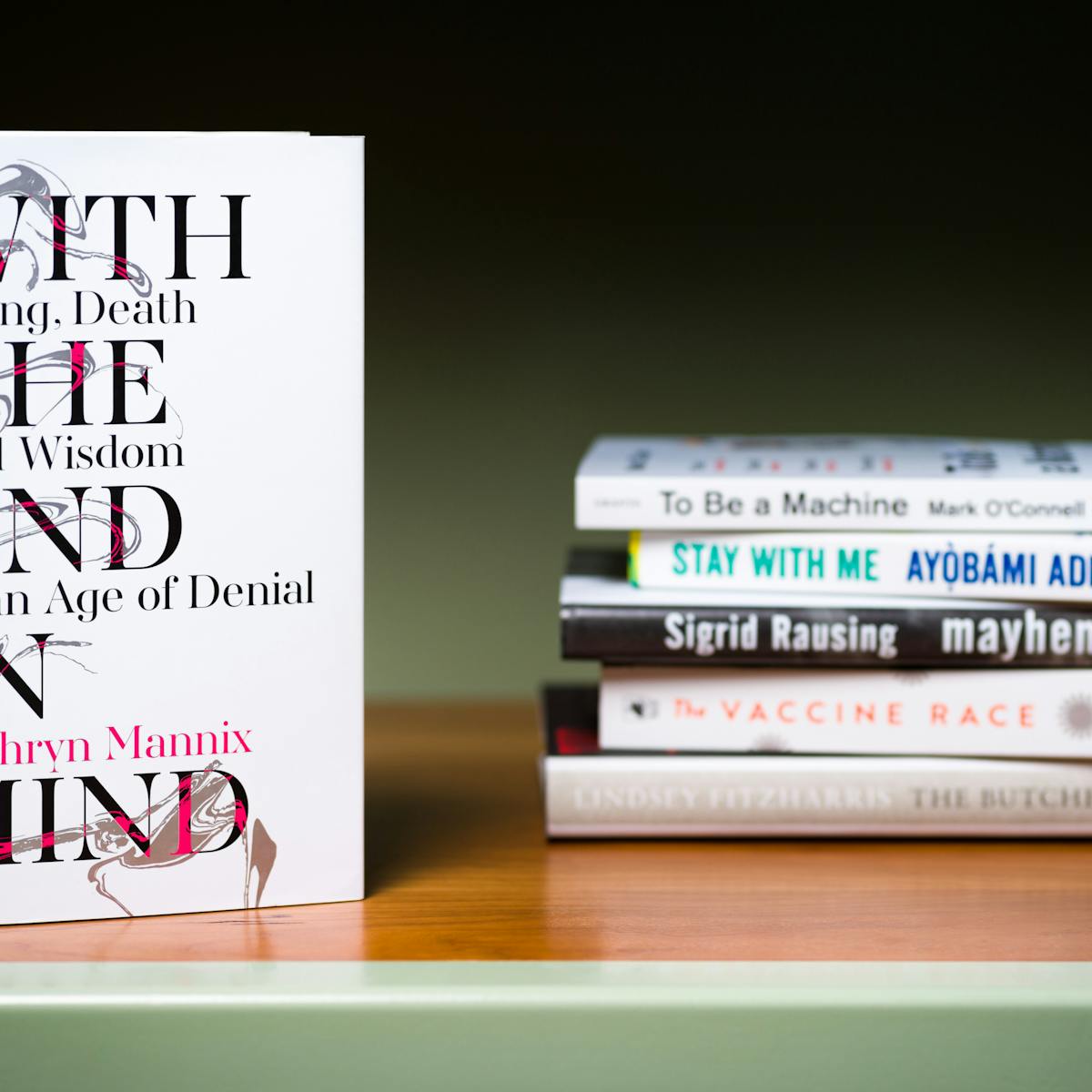 Where do you write most productively?
Anywhere that's quiet. The 'place' is more a state of mind: a feeling that there is something to be written, and an urgency to capture it before it wanders off.
If I'm developing an idea, I prefer a pencil and paper, and I write anywhere: trains, park benches, cafés. If I'm typing, I'm usually at our kitchen table, which overlooks the garden and is within easy reach of the kettle. Writing seems to require tea: although the tea remains cooling and ignored once the process kicks in.
What research did you do for 'With The End in Mind'?
The book is a distillation of 40 years' clinical experience, so the research was mainly about what is already out there, and consideration of the ways in which other writers had condensed clinical experience.
My study began to fill with public-facing books about medicine, death, mourning and the human condition. I'd maintained an intermittent 'diary' of thought-provoking experiences across my career and was interested to hear an academic colleague describe this as 'field notes'. That made it feel like bona fide research!
What are you reading right now?
Greta Stoddart's 'Alive Alive O' – poetry about life and death. Sometimes gentle, sometimes zinging; sit-you-up metaphor and glorious language. Philip Pullman's 'Daemon Voices: Essays on Storytelling' – a collection of his essays and lectures. Somehow, he makes the experience feel like a conversation between an enthusiastic Master and an apprentice in whom he has every confidence. Humbling and inspiring at the same time.
And also the rest of the Wellcome Book Prize shortlist (thanks, everyone).
What's in your mental-health first-aid kit?
Tea.
Fresh air and wilderness, preferably in sunshine, although really heavy rain is good, too.
Special people.
Gardening, or even thinking about gardening. Planting seeds, watching the miracle of growth, feeling that annual anticipation of spring.
More tea.
My hens, their still-warm brown eggs – even shovelling chicken droppings.
'This, too, will pass.'
Singing – loudly, and until breathless.
Gratitude.
And tea.
What does good health mean to you?
The precious sense of wellbeing is so easy to take for granted. I enjoyed it carelessly for more than 50 years before I was brought to recognise it by losing it for a while. I am grateful for the experience, but hope not to repeat it.
I took up running in my 30s. It has shown me how even 'unsporty' bodies can be vehicles for the exhilaration of achieving new goals. I still have to make myself run, but always feel better afterwards.
I have written for wellbeing all my life. It restores perspective and clarifies difficulties, celebrates the joys and consoles the heartbreaks. This is the first time I have shared my personal writings. But I won't be sharing the teenage poems!
About the author
Jennifer Trent Staves
Jennifer is the Digital Content Manager for Wellcome Collection. She likes words, thinks you can do more with less and has an academic background in twentieth-century literature. You can call her Jen.