Lindsey Fitzharris's prescription for writing
The Wellcome Book Prize shortlisted author of 'The Butchering Art' answers five questions on health, inspiration and storytelling.
Words by Jennifer Trent Staves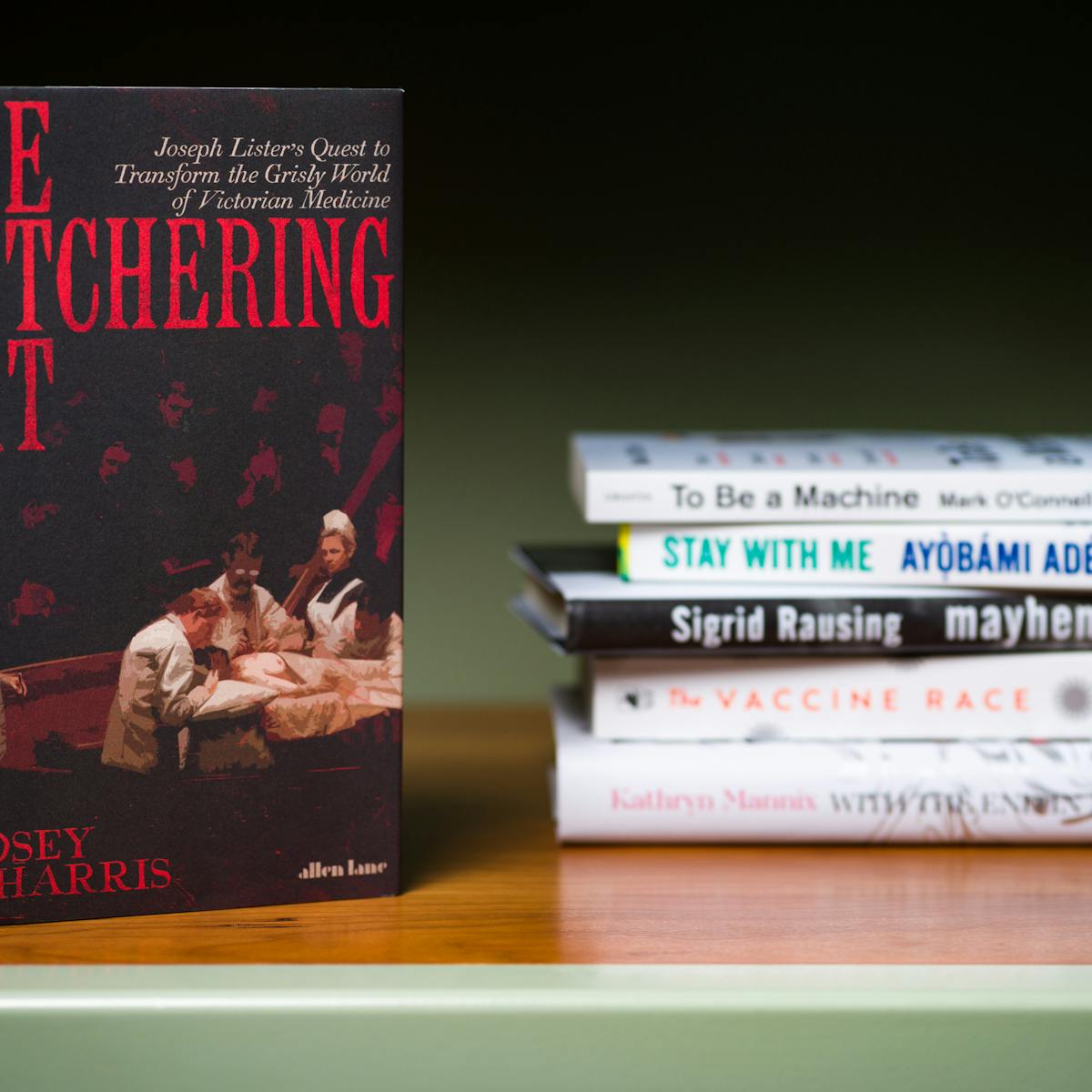 Where do you write most productively?
Without a question, I do my best work at home in my office. I've never been one of those people who can write easily in cafés or other public spaces. I need privacy and quiet to create.
What research did you do for 'The Butchering Art'?
I relied on both primary and secondary research when writing 'The Butchering Art'. Most of my sources came from libraries and collections around Britain. A large number of Joseph Lister's case notes and letters are housed at the Wellcome Library and the Royal College of Surgeons in London.
As this was meant to be a popular history (rather than an academic history), I spent much of my time figuring out what material to discard when writing the book so that the narrative was accessible, fast-paced and entertaining. As a result, the book is not a complete biography of Joseph Lister, but rather a snapshot into his most formative years as he was developing his antiseptic techniques.
What are you reading right now?
'Lincoln in the Bardo' by George Saunders. It's one of the most original and thought-provoking novels that I've read in a very long time.
What's in your mental-health first-aid kit?
A bag of Sweet & Salty Propercorn always seems to put the world right! Also, having a solid support system in the way of friends and family is important.
What does good health mean to you?
I have hypermobile joints, which means I'm often in pain. If you see me walking around London dragging a small suitcase behind me, it's because I can't carry heavy bags on my shoulder.
As a writer, I have to sit still for large stretches of the day. I've had to adjust my habits to ensure my joints don't get locked up in the process. Like most people with chronic health problems, I take it a day at a time. I've learned not to take my mobility for granted!
About the author
Jennifer Trent Staves
Jennifer is the Digital Content Manager for Wellcome Collection. She likes words, thinks you can do more with less and has an academic background in twentieth-century literature. You can call her Jen.