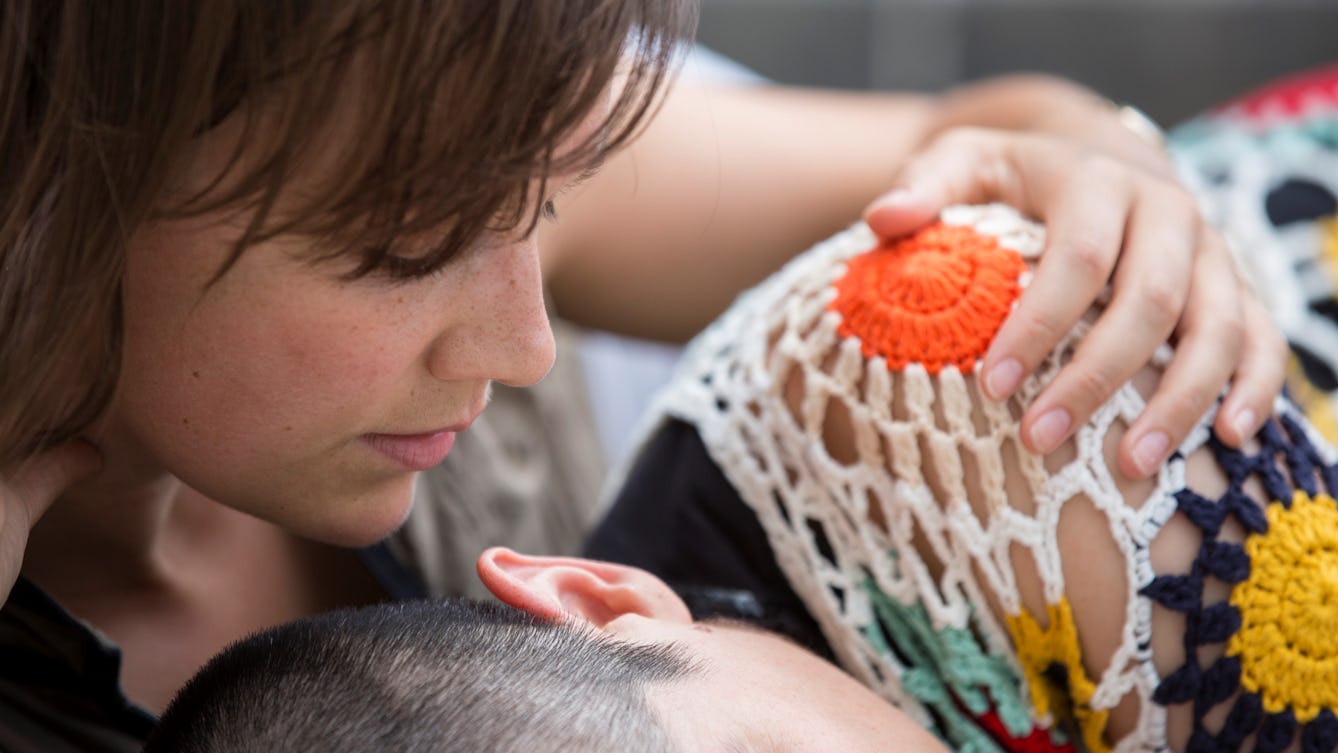 Public Selfcare System by Rhiannon Armstrong at Tempting Failure July 2016, Julia Bauer.
Rhiannon Armstrong brings together offerings from musicians, artists and members of the public that explore how we navigate this time.
During autumn 2020 artist Rhiannon Armstrong and her collaborators created three interwoven artworks. For many, the year was characterised by feelings of loss, loneliness and distance. In response, these works reach out to consider together how we hold ourselves – and each other – against the unpredictability of existence.
'How to Hold, Behold, and Be Held' will be released on Wellcome Collection's Instagram and explores three questions.
How do we behold the future and our place within it?
Every Monday for a month, view tarot readings by Daniella Valz Gen (Sacred Song Tarot) and Rhiannon, responding to objects from our collections.
4, 11, 18 and 25 January 2021
How do we hold someone else's experience alongside our own?
Every day for a week, experience a selection of testimonies from anonymous contributors reflecting on love and longing, from the International Archive of Things Left Unsaid.
26–31 January 2021
How do we allow ourselves to be held and comforted?
On demand throughout February, listen to a new work of sound art exploring how we use music to comfort ourselves. This collection of new music responds to anonymous contributors who have offered lyrics, a riff or a musical hook that they use to calm themselves in tough times. Created with Cevanne Horrocks-Hopayian, Cutter/Nash, dmf (Sop), and Katy Rose Bennett.
1–28 February 2021
After each part of 'How to Hold, Behold, and Be Held' is released on Wellcome Collection's social media, they will be collected and kept on Rhiannon Armstrong's website for you to view until 28 February 2021.
About the artist
Rhiannon Armstrong
Rhiannon Armstrong is an award-winning interdisciplinary artist making works with empathy, interaction, and dialogue at their core, often for unfiltered audiences. She is the 2019 recipient of the Adrian Howells Award for Intimate Performance. When the pandemic hit, Rhiannon was beginning some research on intimacy without social interaction, and sound as a form of touch. She brings the audience focus of a theatre background to interdisciplinary work that has included intimate performance works ('Public Selfcare System'), interactive digital works ('The Slow GIF Movement'), collaborative theatre projects, radio ('The Soothing Presence of Strangers' for BBC 'Culture in Quarantine') and textiles.