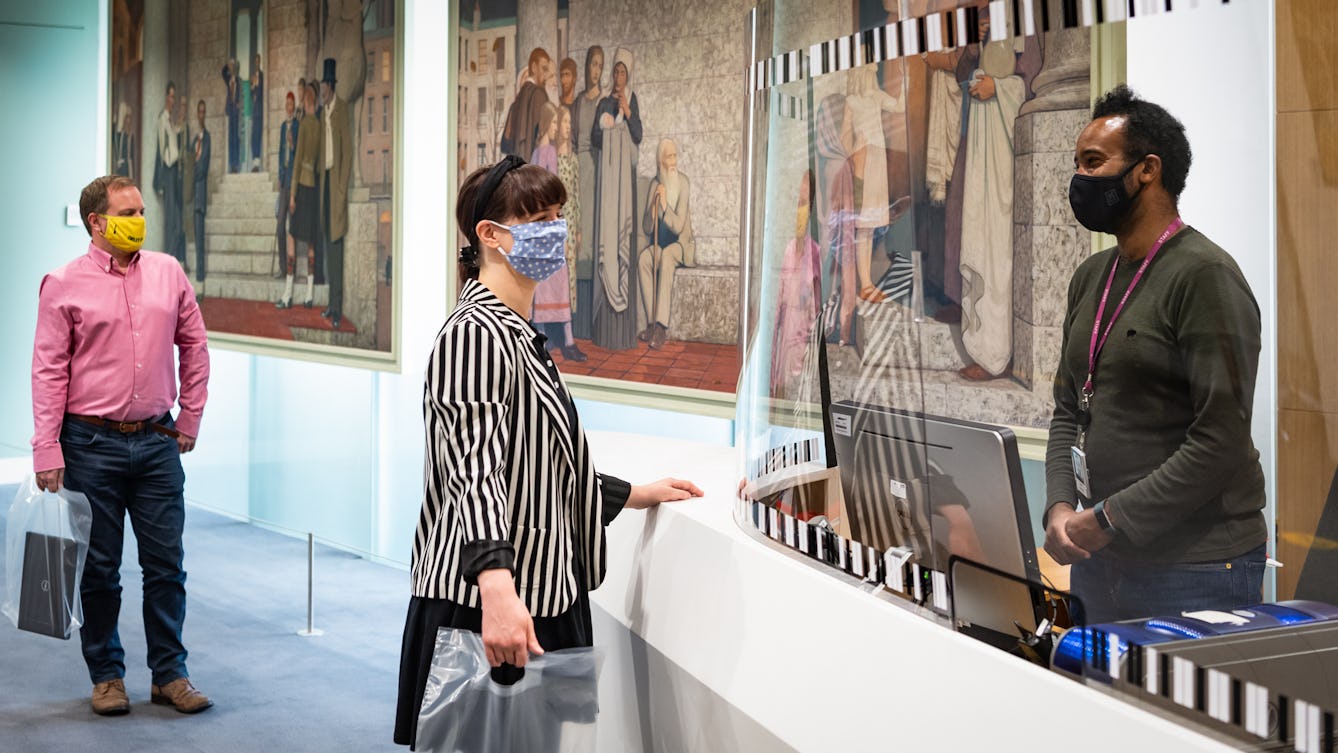 Our library's collections cover thousands of years of health and medicine across different cultures. 
About the library
The library is free to visit and open to everyone over the age of 18, whether you're using the collections for research or just curious to find out more.   
Our collections contain historical and contemporary books, artworks, archives and manuscripts exploring our personal and cultural relationships with health and medicine.  
The library is located on level 2 of the building and provides a calm and quiet atmosphere, with lots of desk space for individual study and research.  Ask our staff at the level 2 Admissions Desk for more information.   
There's also more information available about accessing our collections and using library facilities on the website. 
Library closures
Planning a research visit? Our library is closed over bank holiday weekends and between Christmas Eve and New Year's Day:
Things you need to know for your first visit to the library 
Because we have many rare and unique items in our collections that need protection, there are some things you can't bring into the library.  
Everything you need for your research and study – phones, laptops, pens, papers and books – should be carried either in your arms or in a clear plastic bag.  
Everything else – including outdoor coats, bags and laptop cases larger than a piece of A4 paper, umbrellas and all food and drink, including bottled water – should be left in lockers on the ground floor or level 2, opposite the library entrance. 
We provide water fountains with paper cups in the library, but water should not be taken to desks or collection areas.  
We encourage you to bring an extra layer of clothing, such as a jumper, fleece or scarf in case you find our temperature-controlled spaces a little cold.
Please be mindful of our conditions of use and computer use policy while you're in the library.   
Where to get help 
Our staff at the Admissions Desk, just outside the library gates on level 2, can give you general information about the library and advise you on whether a day-visitor pass or library membership is best for your needs. 
If you're looking for more advice on where to start with your research, our staff in the library space will point you in the right direction. 
Get in touch