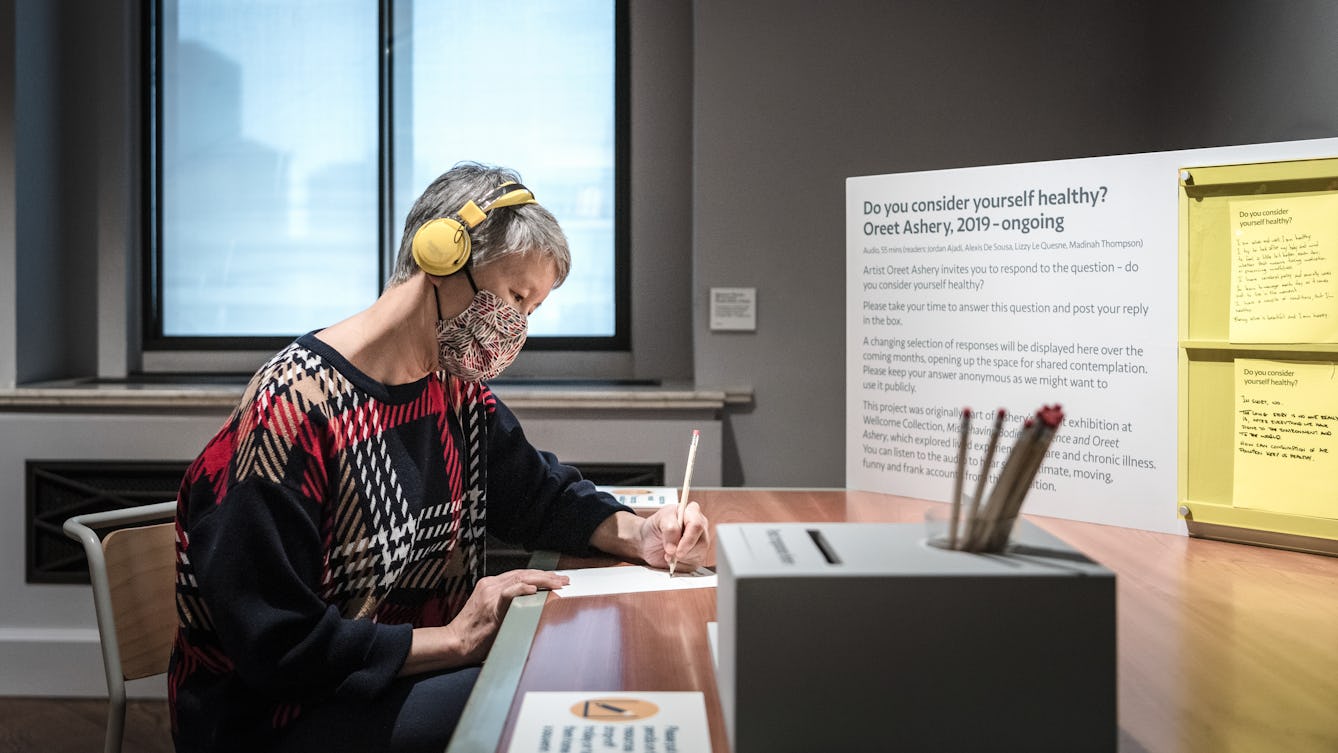 Drop in to the Reading Room to take part in artist Oreet Ashery's project.
Ashery invites you to consider how you feel about your own mental and physical health. Add your response to a growing collection of intimate, moving, funny and frank accounts of health submitted by our visitors. A changing selection of responses will be displayed in the installation over the coming months, opening up the space for shared contemplation.
This project was originally part of Ashery's recent exhibition at Wellcome Collection, 'Misbehaving Bodies: Jo Spence and Oreet Ashery', which explored lived experiences of care and chronic illness.
Listen to the audio (55 mins, featuring readers Jordan Ajadi, Alexis De Sousa, Lizzy Le Quesne, and Madinah Thompson).