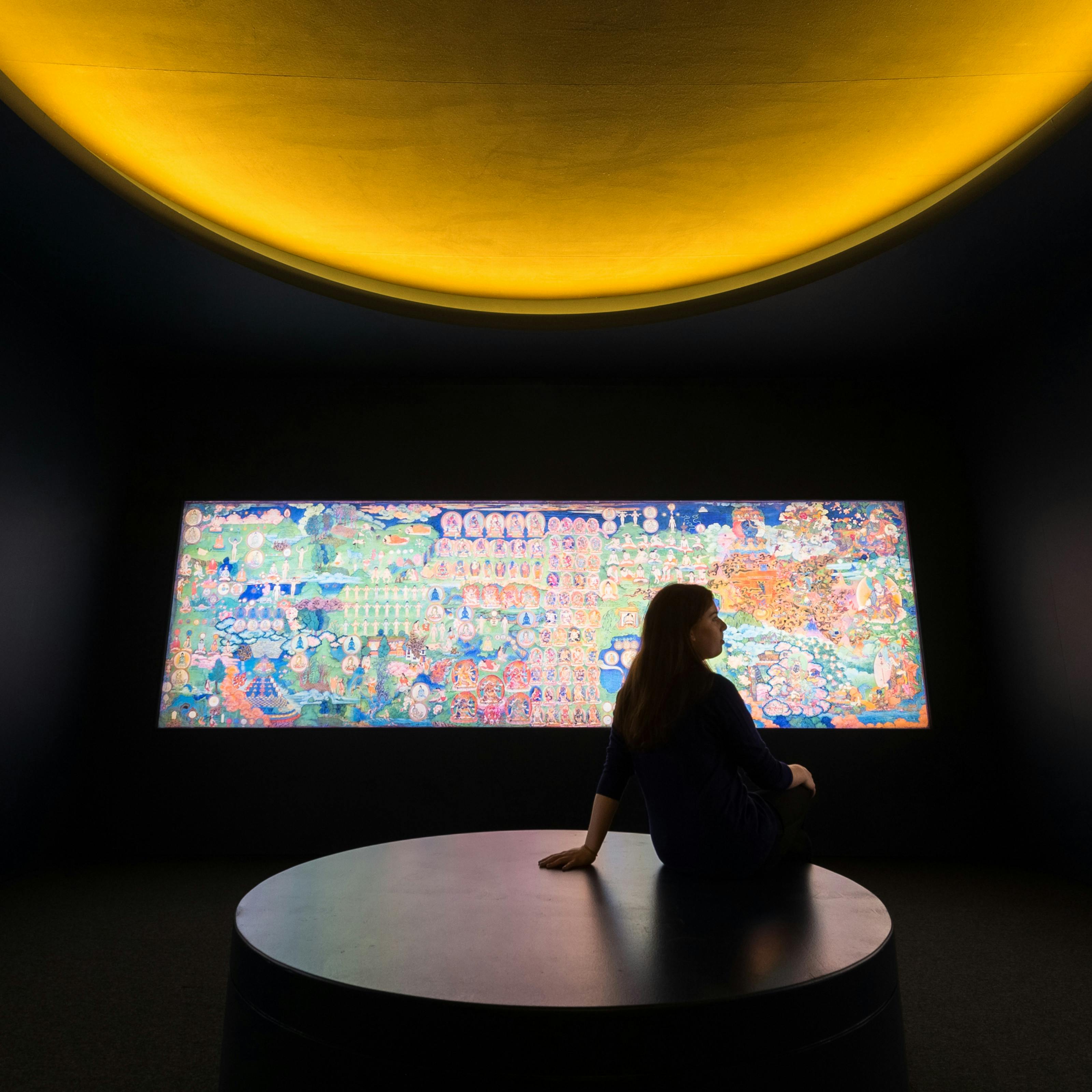 This exhibition explored Tibetan Buddhist yogic and meditational practice and its connection to physical and mental wellbeing.
Inspired by 17th-century murals from a private meditation chamber for Tibet's Dalai Lamas in the Lukhang Temple in Llasa, this exhibition featured more than 120 objects – scroll paintings, statues, manuscripts, archival and contemporary film, and ethnographic and ritual artefacts. Three murals from the temple were recreated by photographer Thomas Laird as life-sized digital artworks.
'Tibet's Secret Temple' revealed unseen stories behind the ancient and esoteric practices illustrated in the Lukhang murals and showed their relevance to contemporary interest in meditative wellbeing.