Intrinsic Evanescence
In this prose poem, the poet Will Alexander writes about the rarefied atmosphere of a friendship.
Words by Will Alexanderartwork by Michael Salu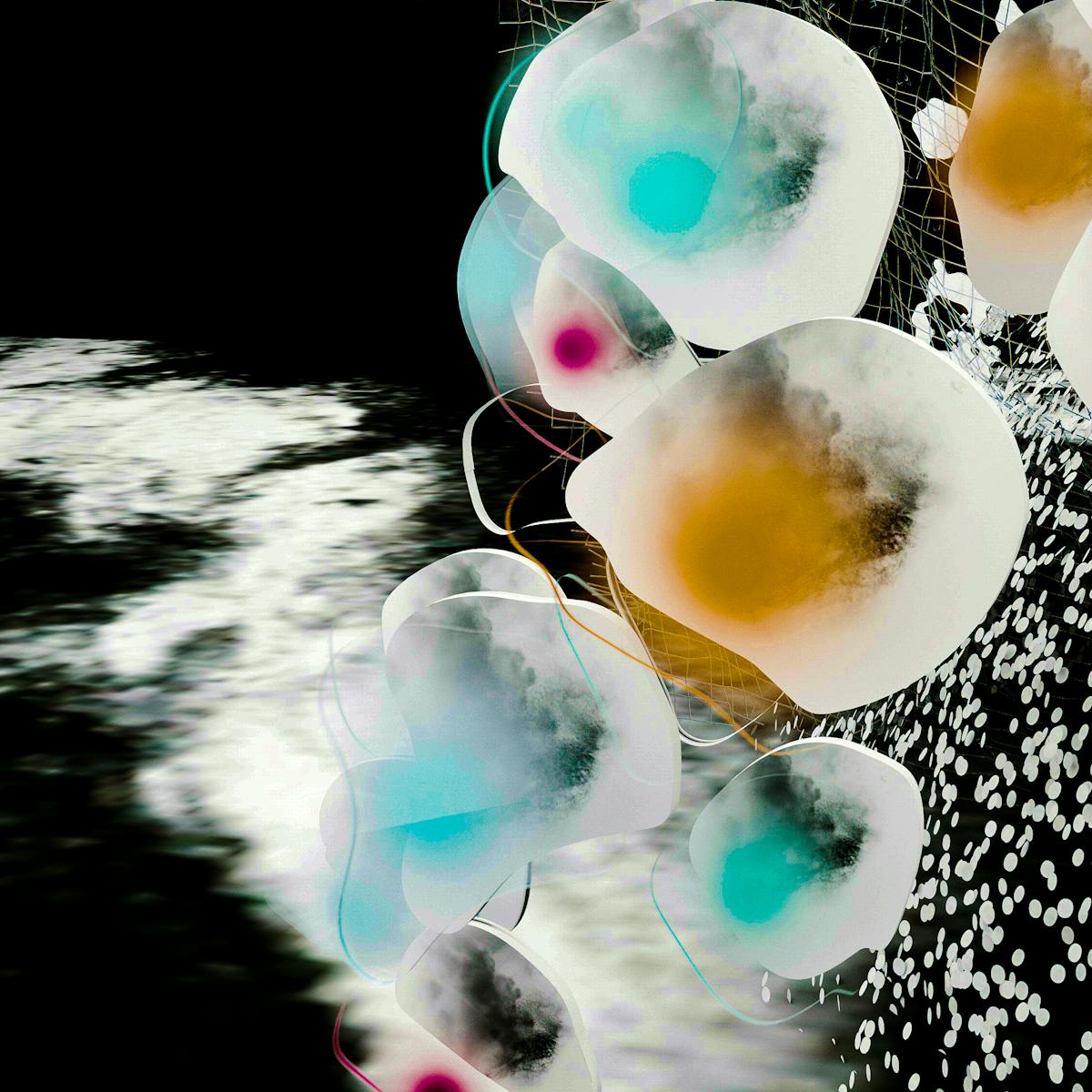 Not a fictitious skeletal plot nor a lionized hallucination. Jim Henderson arose on this Earth in the latter 1930s. I only uttered his appellation by his given name. He was never a fraught persona or one taken aback by trivial expectation. His was not a circuitry trivialized by day-to-day expectation. Ascended the essence that was Sri Aurobindo empowered our dialogues. A mutual strength was kindled. This magnification functioned as protracted insight. Not a reductively scaled or abstractly scaled biographical concrescence, we were focused on dissolving habituation via our  mutual strategies of cellular transmutation. This was the context within which our articulation expanded and complexified. Two noted figures within the texture of our expansion were René Guénon and Henry Corbin. I can truly say that any trivialized concern remained banished from our seemingly utopian ozone. We thrived in our magnetic suspension. It was truly a mesmeric ozone that continues to suffuse my consciousness with a rarefied and impalpable spinning. 
About the contributors
Will Alexander
Author
Will Alexander is an American poet, novelist, essayist, aphorist, playwright, and visual artist. He was a recipient of the Whiting Fellowship in 2001, a California Arts Council Fellowship in 2002, a Jackson Poetry Prize Winner (2016), a Pulitzer Prize finalist (2022), and a California Book Award Winner (2022).
Michael Salu
Artist
Michael Salu is a British-born Nigerian writer, artist, critic, and creative strategist. He has produced creative and critical work on technological and geopolitical changes in society and culture, and his writing has appeared in many literary journals, magazines and art publications, and he has exhibited art internationally. Michael has directed the creative output of many cultural brands and organisations. He has held several advisory roles, contributed to academia and spoken at many events and symposiums, including 5x15. He has won awards and received commendations across design, art and literature. He runs House of Thought, an artistic research practice and consultancy focusing on bridging creative, critical thinking and technology.